Main Content
A growing family of Dreamers and Builders
At Rikvin Ventures, we are proud to be a growing community of entrepreneurs and innovators. We believe in the power of dreaming big and building great things, and we are committed to supporting and empowering our family of dreamers and builders to achieve their goals and make a lasting impact on the world.

Our Mission
At Rikvin Ventures, we are dedicated to empowering entrepreneurs and fostering innovation. Our mission is to invest in businesses that challenge conventional thinking, harnessing technology and creativity to drive growth and generate value.
As seasoned entrepreneurs ourselves, we are passionate about supporting the success of our portfolio companies. While we maintain a clear vision for our investments, we also embrace opportunities that defy traditional boundaries and demonstrate exceptional potential.
Our aim is to nurture a collaborative ecosystem where creativity and innovation thrive, enabling our portfolio companies to reach new heights. Through our commitment to the future of entrepreneurship, we strive to make a lasting and positive impact on the world.
Investment Strategies
Rikvin Ventures employs a multifaceted investment approach, encompassing the following strategies:
Venture Investing
We champion entrepreneurs with bold visions and a dedication to innovation, focusing on seed and early-stage startups.
Buy & Build
By consolidating fragmented industries and capitalizing on technology and execution synergies, we create platform plays with immense growth potential.
Acquisitions
We target fast-growing businesses with established IP or brand recognition, assisting them in scaling further and faster through strategic acquisitions.
Asset Financing
Our debt financing solutions are backed by assets such as shares and properties, furnishing businesses with the financial support required for expansion.
eCommerce
We leverage our expertise in e-commerce to transform internet-based products into global market leaders, providing access to the Asia Pacific retail network.
Focus
Our Approach to Building the Companies of Tomorrow

Disruptive

Scalable

People-Focused

Clean Tech

FinTech

eCommerce

Healthcare

Energy

Waste Management
Portfolio

Rikvin Capital

Forst Charge Capital

Hyperlabs

Dreamlabs

Blue Planet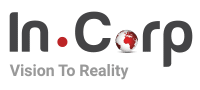 In.Corp Global

Prominance

Rotimatic

Aparajitha

One-Click Recruitment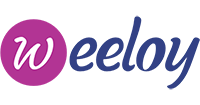 Weeloy

Ethixbase

Asiabiz Services

Rikvin

Avalon

Pangea

Big Red

Big Red Industries

DRS

IAQ Consultants
The above logos and/or trademarks are of businesses which were or are part of Rikvin Ventures Pte Ltd* (and/or its affiliated entities)* investment portfolios. Such logos and/or trademarks do not belong to Rikvin Ventures Pte Ltd but belong to the respective companies that own those businesses. Nothing appearing on this website shall be construed as an endorsement or recommendation of such entities or businesses whose names and/or logos and trademarks are represented on this website.
Capital is a commodity. Experience is invaluable.
At Rikvin Ventures, we understand that seasoned guidance can make all the difference. Led by accomplished founders, our team boasts an impressive track record in investment and M&A. With over 20 successful investments to our credit, we have built a dynamic ecosystem of businesses spanning the globe.
Our strategy centers on constructing platform plays by consolidating fragmented industries and leveraging technology and operational synergies to drive growth and unlock value. Our wealth of experience, combined with a keen eye for opportunity, has positioned us as a catalyst for transformative ventures.
At Rikvin Ventures, we are committed to building upon our legacy of impactful investments, shaping the future of the industry with clarity and professionalism.
3000+
jobs created across portfolio companies
500M
bridge loan funded
20+
strategic add-on
acquisitions
15+
countries
LET'S GET IN TOUCH
Rikvin Ventures Pte Ltd
#08-06 Plus Building
20 Cecil Street
Singapore 049705